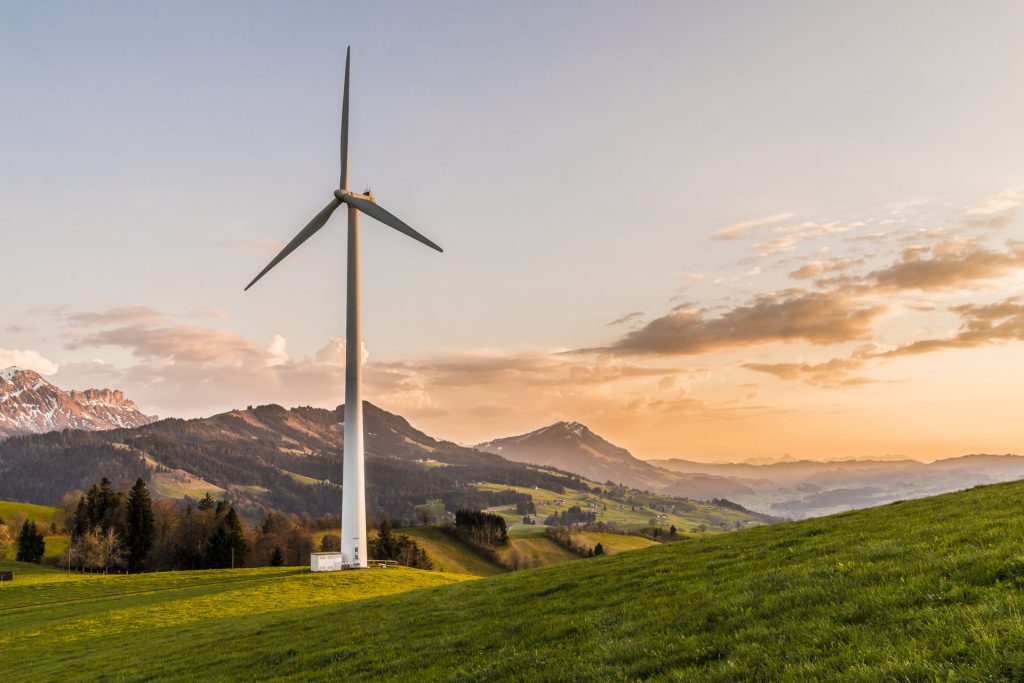 Het milieu en daarbij het opwekken van groene energie wordt steeds meer een belangrijk thema binnen onze maatschappij. Er komt steeds meer naar buiten over de opwarming van de aarden en hoe wij dit met elkaar tegen kunnen gaan. Het opwekken van duurzame energie voor uw woning is hier een goede oplossing voor. Maar waarom willen wij meer groene energie opwekken met zijn allen en hoe kunnen wij dit doen? Wij vertellen u hier graag meer over.
Het belang van groene energie
Zoals u hiervoor al heeft kunnen lezen, staat groene energie in verband met het tegengaan van klimaatverandering. Grijze energie zorgt namelijk voor een meer vervuilde lucht. Daarnaast komt grijze energie voort uit fossiele brandstoffen. Naast dat deze brandstoffen vervuilend zijn, zijn deze brandstoffen ook langzaam uitgeput. Dit wilt zeggen dat de voorraden van deze brandstoffen langzaam opraken. Dit wordt ook gebruikt bij het opwekken van energie voor uw huis.
Door groene energie te produceren en te gebruiken worden er minder schadelijke stoffen en gassen geproduceerd bij het opwekken van energie. Duurzame energie komt namelijk voort uit zon, water en wind. Deze energiebronnen zijn onuitputtelijk, zij hebben geen voorraad. Door tijdig in groene energie te investeren voor de energie van uw woning, wordt er voorkomen dat de grijze energiebronnen opraken en dat het milieu minder te lijden heeft onder de schadelijke stoffen.
Tips om meer groene energie op te wekken
Maar wat kunnen wij met zijn alle nu doen om meer gebruik te maken van groene energie en minder van grijze energie?
#1. Allereerst kunt u overstappen van grijs op duurzame. Hierdoor worden er steeds minder fossiele brandstoffen gebruikt en komen er ook minder schadelijke stoffen vrij bij het produceren van energie.
#2. Wordt mede eigenaar van duurzame energiebronnen. Het is namelijk mogelijk om te investeren in duurzame energiebronnen. Hierdoor levert u direct een bijdragen aan het produceren aan schone energie en het levert u op de lange termijn ook geld op.
#3. Produceer zelf groene stroom. Door zonnepanelen of een kleine windmolen te laten installeren, kunt u uw woning of pand zelf van stroom voorzien. Deze investering betaald zich uiteindelijk vanzelf terug.
#4. Misschien is de beste tip nog wel om minder stroom te gebruiken. Hierdoor is er ook minder productie van stroom nodig en dus minder uitstoot van schadelijke stoffen. Ook scheelt dit in uw portemonnee.
Maak gebruik van een energievergelijker
Wilt u zelf graag overstappen op groene energie voor uw huis? Dan is het handig om een energievergelijker te gebruiken. Deze website laat de goedkoopste aanbiedingen zien van leveranciers van groene energie. Hierdoor weet u direct welke leveranciers dit aanbieden en wat de goedkoopste opties zijn. Op onze website https://www.zelfenergievergelijken.nl/groene-energie/ vindt u meer informatie over het vergelijken van groene energie.