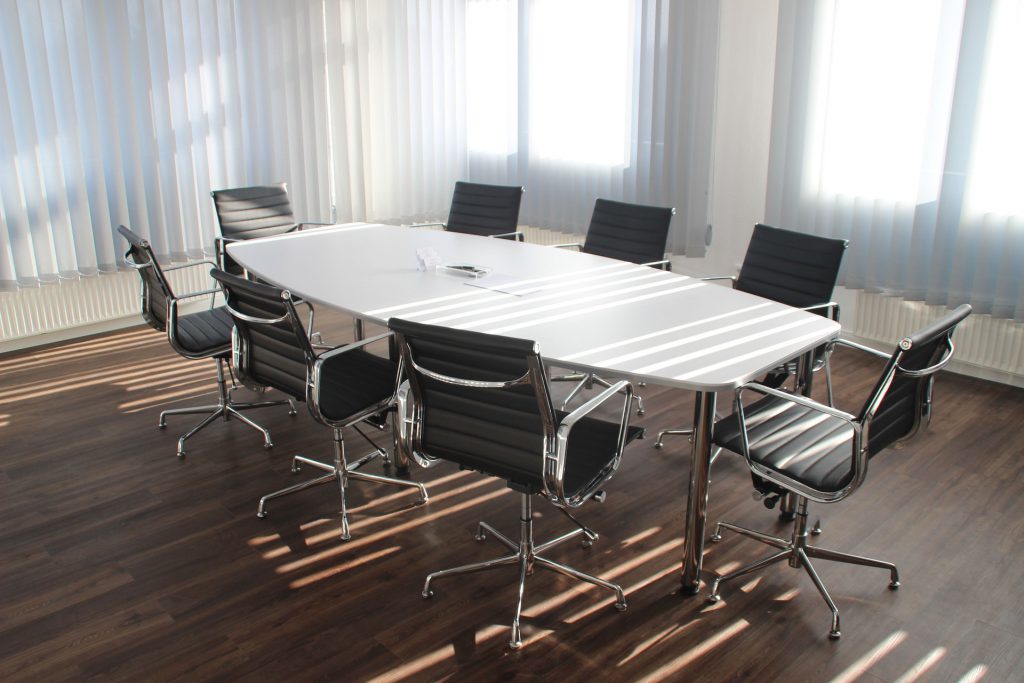 Wist je dat het werkplezier en de effectiviteit van je personeel toe neemt wanneer zij een fijne werkplek hebben? Kwalitatief kantoormeubliar zorgt ervoor dat werknemers zich prettiger voelen op hun werkplek. Een goede, ergonomisch verantwoorde bureaustoel, een bureau op de juiste werkhoogte; het zijn allemaal punten die het kantoorleven een stuk aangenamer maken. Een totaal vernieuwde kantoorinrichting kan al snel een flinke investering worden. Of toch niet? Heb je wel eens gedacht aan tweedehands kantoormeubilair? In dit artikel nemen we de 5 belangrijkste voordelen met je door.
1. Tweedehands kantoormeubilair is goedkoper in aanschaf

Het belangrijkste voordeel is natuurlijk dat je tweedehands meubilair tegen een veel zachter prijsje aanschaft. Bovendien heb je lagere afschrijvingskosten. Check direct even de inboedelverzekering. Zo weet je zeker dat je bij schade door brand, diefstal of inbraak een bedrag uitgekeerd krijgt dat in verhouding staat met de waarde van je meubilair. Dat is wel zo fijn voor je portemonnee. Zo houd jij geld over voor andere investeringen binnen je bedrijf. Interwonen industriële meubels zijn bijvoorbeeld een goede keuze om een onderscheidende sfeer te creëren op kantoor.
2. Tweedehands is duurzamer

Tweedehands is duurzaam en daarmee beter voor het milieu. Door hergebruik van meubelen wordt de vernietiging van meubels geminderd en dat komt de afvalberg ten goede. Daarnaast beperkt het de CO2 uitstoot. Tijdens het produceren van nieuw meubilair wordt er gebruik gemaakt van diverse grondstoffen die steeds schaarser worden, zoals bijvoorbeeld verschillende soorten hout. Hierdoor raakt de aarde op langer termijn uitgeput. Duurzaamheid is belangrijk. Nu en in de toekomst. Hergebruik van spullen draagt hier zeker aan bij.
3. Direct leverbaar

Ook geen zin in ellenlange levertijden? Tweedehands meubelen zijn direct uit voorraad leverbaar. Zo kun jij het kantoor in een mum van tijd omtoveren tot een instagram-waardige 'office'. Vaak kun je de voorraad online inzien en anders is een bezoekje aan een showroom gauw gepland. Alles om zo snel mogelijk een fijne werkomgeving te creëren. Ook als je andere onderdelen wilt aanpakken zoals een vergaderruimte of het sanitair. In dat geval zijn er genoeg webshops die direct leveren. Ook leidingsystemen kan je meteen bestellen.
4. A kwaliteit voor een lagere prijs

Een bijkomend voordeel is dat je vaak voor een lager bedrag in een hogere kwaliteitsklasse kunt kopen. Zo schaf je kantoormeubilair aan dat is gemaakt van hoogwaardige materialen. En daarmee is de kans groot dat de meubels nog lang mee gaan. Soms kun je zelfs garantie krijgen op je tweedehands meubilair. Vraag hier van te voren altijd even naar!
5. Alles wordt van te voren gereinigd

Mocht het je ontgaan zijn; De tijd waarin tweedehands stoffig en muf was, is voorbij. Wanneer je tweedehands meubilair aanschaft wordt alles van te voren uitvoerig gereinigd. Bij stoelen wordt vaak het binnenwerk, de vulling en de bekleding aangepakt. Zo hoef je niet bang te zijn dat er rare vlekken in die ene bureaustoel achter zijn gebleven en kun jij je personeel met een gerust hart een nieuwe stoel presenteren. Vaak zie je, op misschien wat kleine gebruikerssporen na, niet eens dat het om een tweedehandsmeubel gaat. Een win-win situatie dus!

Bron: Officetopper.com